Khalil's Oriental Rug Workshop is one of the leading rug restoration shops in the nation.
Restoring rugs for over 35 years
Let the true brightness of your oriental rug add to the beauty of your home!
At Khalil's Oriental Rug Workshop, gentle care and restoration of precious antique and dhurrie rugs has been a delicate family craft for generations. Our specialists inspect each rug for stains or weak areas and treat the problems accordingly with extra care and precision. 
Our prices are some of the best in town. And we also offer free pick-up and delivery in the Dallas metroplex area. 
Specialized Hand Cleaning
Oriental rugs should not be cleaned by regular carpet cleaners because these rugs are made of natural wool or silk.
Any kind of synthetic material or chemicals could damage the rug forever. Also, because of the variety of the dyes used in the creation of fibers, protecting the vibrant colors of the rug is a delicate and individual process.
Hand cleaning: $3.25 per square foot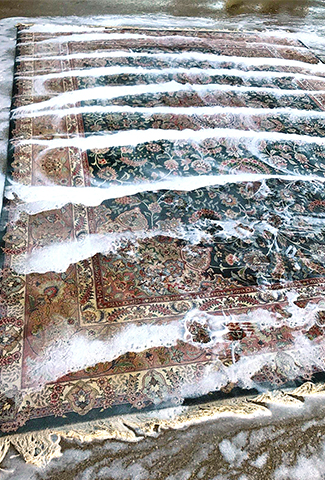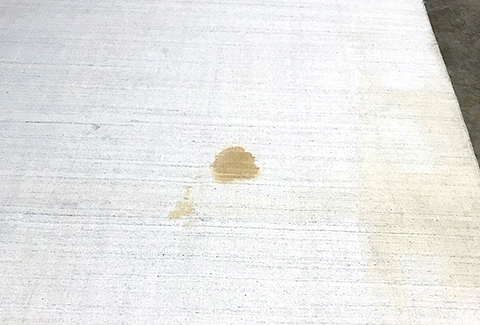 Pet Stain and Odor Removal
Khalil also specializes in the cleaning and removing of yellow pet stains, as well as urine and pet odors, that are often considered not removable.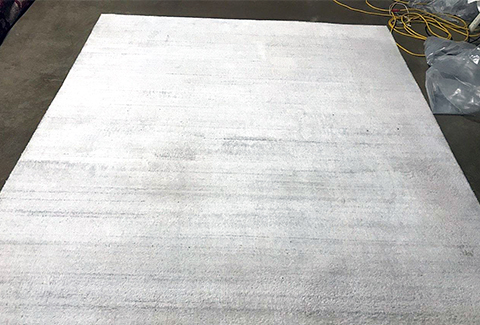 Deodorizing and enzyme treatment: $2.25 per square foot
Moth-proofing
Moths are the most common enemy of oriental rugs and can cause severe damage if your rug is not treated. The minimal cost of moth-proofing can save hundreds in repairs.
Moth-proofing is not an insecticide! It is odorless, colorless, and totally safe for use around children and pets.
Moth-proofing: $2.25 per square foot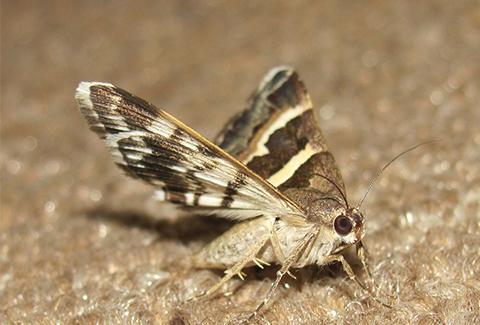 Appraisals
In case of any misfortunes, accidents, or any major damage done to your rug, insurance companies cannot reimburse the true value of your property without an appraisal! So secure your investment by having your rug appraised right away.
$75 for up to three rugs
Padding
We carry the correct type of padding for oriental rugs that are placed on any hard surface such as hardwood, tile or various stones, as well as paddings for rugs placed on carpeting.
Padding: $2.25 per square foot
Old & Antiques Restoration
Khalil is one of the very few experts in the art of restoring damaged oriental rugs in the entire United States.
His expertise and reputation is well established among his peers, and because of his mastery in this rare art form, Khalil receives rugs from all over the country to restore.
His meticulous work, attention to details and expertise in hand-dying precious rugs is to the extent that the restored area is not discernible.
Price varies depending on repair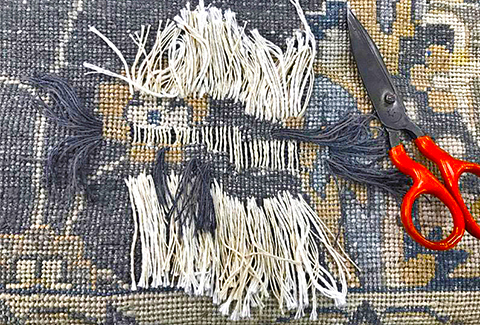 Reweaving
Reweaving is an art form in the restoration of handmade oriental rugs.
Done correctly and at the hands of a Master Weaver, you should not be able to see the rewoven area regardless of the size of the damage.
Starting with the proper foundation strings we build the base where the knots will be woven.
Before the restoration begins, we dye the new yarns to match the precise colors of the section needing repair if we cannot find the exact match in stock.
Once the weaving is completed and the final touches are applied the damaged part will be all but gone.
You will be totally happy with the result, we promise you that.
Price varies depending on repair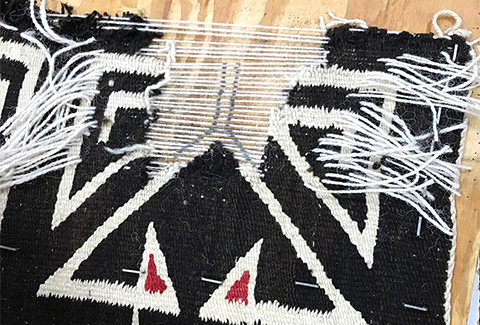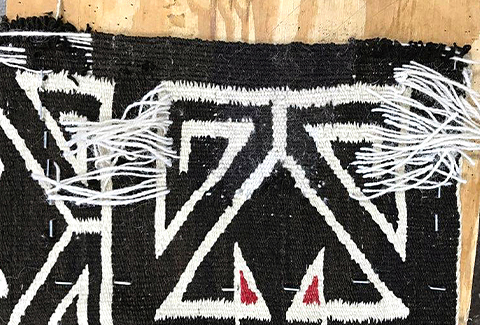 Let us restore your rug's natural beauty.
Address
3151 Skylane Dr. #103
Carrollton, TX 75006