First the damaged area is cleanly removed.
A matching piece is then cut from another rug and attached.
Yarn is color-matched so that the joints are seamless, making your rug look like new.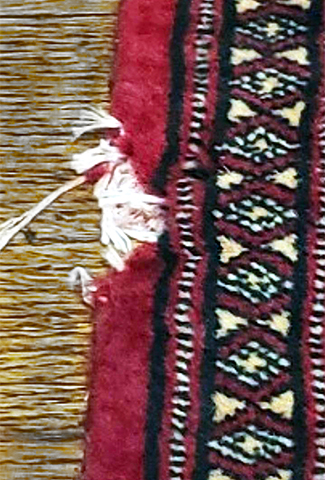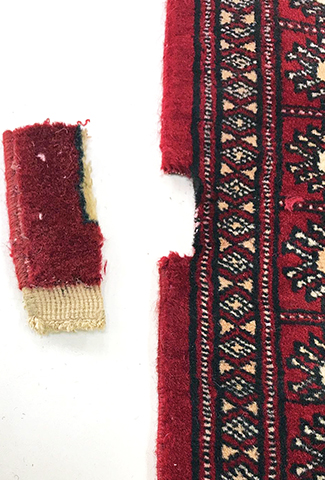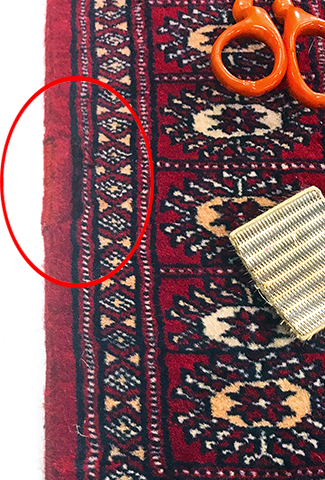 Patch on a Bokhara rug that was chewed by the family dog.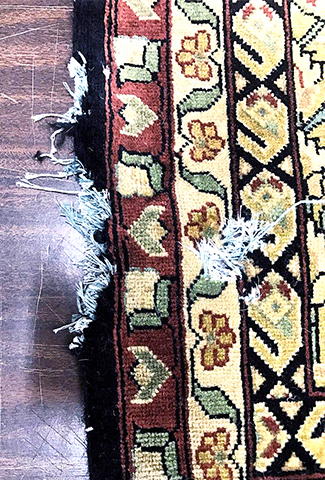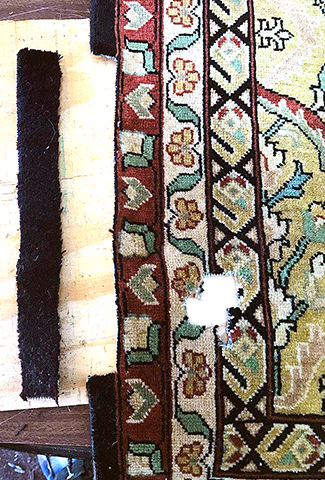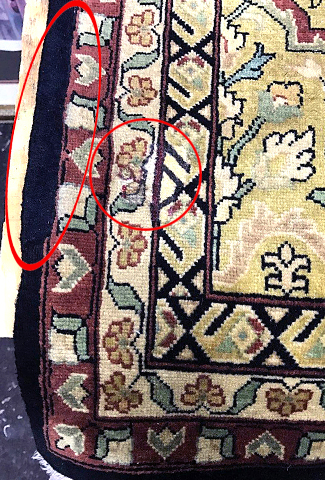 Patches on an Indian rug.
Reweaving a rug begins with replacing the foundation's strings, which are needed in order to weave replacement knots.
Once the foundation is woven, color-matched yarn is knotted one knot at a time in the rug's original pattern.
Loose strands are then cut, and the damage is gone!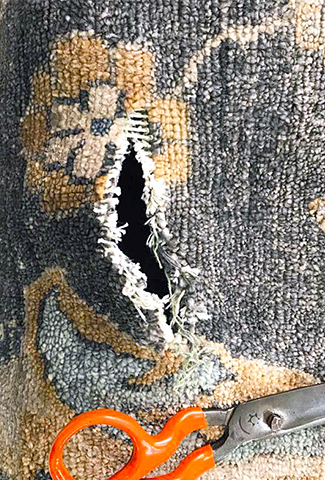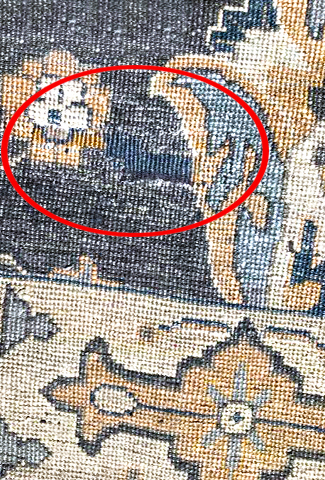 Reweaving a tear in an Indo-Persian rug.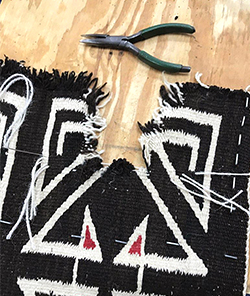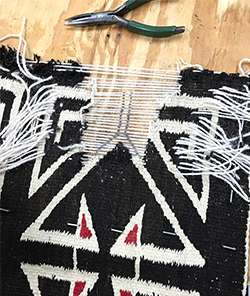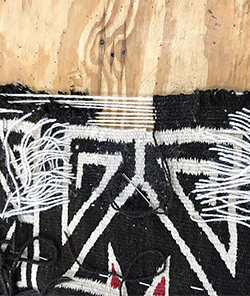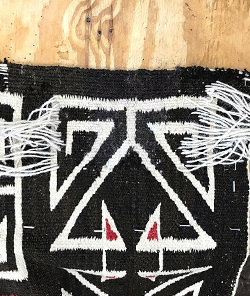 Reweaving a hole in a Navajo rug.
Color Bleeding & Correction
Floods, spills, or improperly cleaning a rug can all result in color bleeding.
Depending on the extent of the damage, Khalil uses various techniques including painting, reweaving, and washing to restore a rug's original color patterns.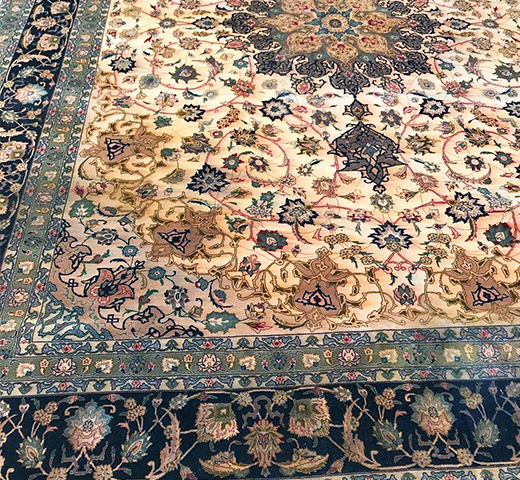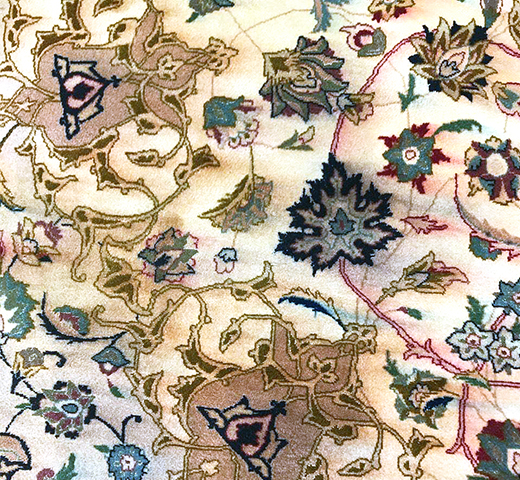 Example of color bleeding on a Tabriz rug caused by flooding.
Moths love to eat wool and can cause hundreds of dollars worth of damage in a few short weeks.
Reweaving is required to fix damaged areas.
Moth-proofing with our insecticide-free solution guarantees your rug will be safe from moth damage.
Let us restore your rug's natural beauty.
Address
1616 Surveyor Blvd. Carrollton, TX 75006